North Shore Productions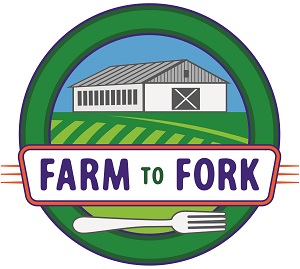 Web home of Farm to Fork.
If you'd like more information about the subjects covered in a show, check the list below for details about recent programs.
July 2-5: Fork to Farmer is an initiative of North Carolina State University Cooperative Extension to support local farmers and farming communities by encouraging chefs and restaurant patrons to visit local farms and interact with farmers.
July 1: The Missouri Hemp Association is holding a one-day conference in Columbia, Missouri, on July 30th to provide farmers and other interested parties with information about growing hemp. Early registration is advised, as space is limited.
June 28: Pesticide applicators in all 50 states and in U.S. territories can access educational information about pesticide use from the National Pesticide Safety Education Center.
June 27: AgHires is an online job board specializing in the agriculture sector.
June 26: The EPA recently approved E-15 ethanol-blended gasoline for sale and use during the summer months, so it's now available year-round. North Dakota State University Extension economics specialist David Ripplinger believes E-15 offers both economic and environmental benefits to motorists.
June 25: The National Excavator Initiative encourages you to "Call before you dig" to avoid damage and possible injuries from coming in contact with buried utility facilities. By calling 811 before you do any excavation work, utility companies will be notified to come to your site and mark any locations for buried cables or pipe.
June 24: Glynn Tonsor is an agricultural economist at Kansas State University.
June 21: Farm Policy Facts featured a podcast discussion with Worland, Wyoming, sugar grower John Snyder and Travis Medine, a fifth-generation sugar farmer from West Baton Rouge Parish, Louisiana.
June 19-20: You can hear more from Savi Horne in the Our Farms, Our Future podcast (from 12/7/2018) produced by the USDA SARE program. Horne is executive director of the Land Loss Prevention Project.
June 17-18: Stephanie Race is a U.S. citizen living in England who is CEO and founder of Crop Performance, Ltd. She was recently featured in an episode of the Food Tank podcast.
June 13-14: You can hear more from Barbara Norman in the Our Farms, Our Future podcast (from 12/7/2018) produced by the USDA SARE program.
June 12: Here's a video from the University of Kentucky Cooperative Extension Service about the relief effort organized by Kentuckians to help disaster-stricken farmers in Nebraska and elsewhere in the Midwest.
June 10-11: The Water4Food Conference in late April was hosted by the Daugherty Water for Food Global Institute at the University of Nebraska at Lincoln.
June 7: A light wind aids plants growth, according to agronomist Peter Hill with Pioneer.
June 6: Sheep producers are getting paid to have their flocks graze around solar panel arrays, according to Lexie Hain with the Solar Grazing Association.
June 3-5: You can hear more from Hannah Hemmelgarn, Mike Gold, and Chuck Talbott in the Our Farms, Our Future podcast (from 9/21/2018) produced by the USDA SARE program.
May 31: Steve Young is an invasive plant ecologist with Utah State University. He and his colleagues are researching the use of cover crops to control kochia and other weeds in wheat.
May 30: Kraig Roozeboom is a cropping systems agronomist with Kansas State University.
May 29: Nathan Kleczewski is a plant pathologist with University of Illinois Extension.
May 28: Machinery expert Ray Bohacz believes autonomous tractors are possible from an engineering standpoint, but impossible from a practical standpoint.
May 27: Benny Cox is the new president of the American Sheep Industry Association. ASI has a podcast called the "Sheepcast" that provides news updates.
May 22-24: The Rural Mainstreet Index, published monthly by economics professor Ernie Goss of Creighton University, is a survey of ag bankers in 10 states in the upper Midwest.
May 21: Viasat (formerly Exede) offers satellite-delivered Internet to business, government, and residential customers throughout the United States. You can visit their website for more information, or phone toll-free, 844-605-2426.
May 20: Farmers Business Network recently released its 2019 Network Trends Report, which covers ag chemicals, seed, and prices on corn and soybean sales.
May 15-17: You can view the Farm Foundation forum on "Human Capital Challenges in the Food and Agriculture Sector" that was held April 23rd in Columbus, Ohio.
May 13-14: The Association of Equipment Manufacturers is a trade group representing makers of agricultural and construction machinery. Among other things, they put out monthly reports on ag tractor and combine sales and also construction equipment sales trends.
May 9-10: Julie Garden-Robinson is a professor and Extension specialist at North Dakota State University in Fargo. She contributes frequently to the Food and Nutrition publications distributed by NDSU Extension.
May 8: Forager is a service started by tech entrepreneur David Stone in Portland, Maine. It connects local farmers with local wholesale food buyers. The service started in Maine and has expanded to New Hampshire, Massachusetts, Iowa, Wisconsin, Pennsylvania, and South Carolina so far.
May 7: Adam Kaye, co-founder of The Spare Food Company, is on a crusade to reduce food waste, which he believes is most prevalent in the retail and end user portions of the supply chain. Kaye talks about the subject in an episode of the podcast, Food Talk with Dani Nierenberg.
May 6: A group of ten private sector companies and nonprofits have formed the Ecosystem Services Market Consortium, a system designed to reward and incent farmers to practice environmentally responsible agriculture.
May 3: Jessie Oberlin and other adult volunteers have helped educate 4-H kids about sustainable livestock production the past three years by conducting an annual series of workshops and a two-day farm tour. The project started in 2017 using a Youth Educator Grant from the North Central Region of the USDA's SARE program.
May 1-2: You can hear more from Heather Darby and Julia Gaskin in the Our Farms, Our Future podcast (from 11/2/2018) produced by the USDA SARE program.
April 30: Midwest Dairy Association is funded by dairy farmer checkoff dollars to help build demand for dairy products. The organization represents approximately 7,000 dairy farms in North Dakota, South Dakota, Minnesota, Nebraska, Iowa, Illinois, Kansas, Missouri, Arkansas, and part of Oklahoma.
April 29: The USDA's National Agricultural Statistics Service (NASS) has started to release details from the 2017 Census of Agriculture. You can see what's available so far, here.
April 26: It's a jobseeker's market in the agriculture and food sector, according to Bonnie Johnson of AgCareers.com.
April 25: The Dairy on the Air podcast, produced by Midwest Dairy Association, debuted last fall with reflections by dairy farmers Alex Peterson of Trenton, Missouri, and Barb Liebenstein of Dundas, Minnesota. The two talked about what they heard from a consumer focus group at a Midwest Dairy event called the Dairy Experience Forum.
April 24: Find out more about the BeSure! pesticide stewardship campaign at GrowingMatters.org. If you work in any way with treated seed containing neonicotinoids, there's information here about proper handling to ensure environmental safety.
April 23: A long-time supplier of many useful items for farms and ranches, Gempler's, is now under new ownership. Company president Carl Atwell promises an updating shopping experience while maintaining the practice of "treating customers with Midwestern values." Gempler's is making a special offer just for Farm to Fork listeners (and their friends). Use the promo code FORK20 when purchasing online or by phone and get a 20% discount off your order. The offer's good through May 15, 2019.
April 15-19 & April 22: Among the speakers at the Agri-Pulse Ag and Food Policy Summit in Washington, D.C., recently were USDA Under Secretary for Marketing and Regulatory Programs Greg Ibach, USDA Chief Economist Rob Johannson, and USDA Under Secretary for Trade and Foreign Agricultural Affairs Ted McKinney. You can hear their full presentations here.
April 12: You can hear more from former Navyman David Paulk about becoming a beginning farmer in the Our Farms, Our Future podcast (from 11/16/2018) produced by the USDA SARE program.
April 11: You can hear more from University of Kentucky teacher and researcher, Krista Jacobsen, about her work as a sustainable agriculture educator in the Our Farms, Our Future podcast (from 9/7/2018) produced by the USDA SARE program. She also has her own website.
April 8-10: Healthy Oilseeds, LLC, in Carrington, North Dakota, processes flaxseed, borage, and hemp and sells products domestically and to a number of foreign export customers.
April 5: Kansas State University has a spreadsheet calculator for determining if cattle leasing could turn a profit for your situation.
April 4: Mike Dick farms and operates a seed cleaning business near Munich, North Dakota. He's dabbled in growing field peas, faba beans and other pulse crops over the years with varied success. You can read more about his experiences with that here.
April 2-3: Dariush Mozaffarian, Dean of the Tufts University Friedman School of Nutrition Science and Policy, was a guest on the podcast, Food Talk with Dani Nierenberg, discussing the failings of the global food system. You can listen to the entire discussion here.
April 1: An Israel-based aerial imagery company called Taranis does business with farmers globally. They use satellites, manned aircraft, and drones to obtain crop images. Farmer customers use the data to make agronomic decisions and to implement disease and pest controls.
March 28-29: Kansas State University veterinary professor Dan Thomson says there are times when antibiotic use is necessary with livestock and that consumers and retailers should understand that.
March 26-27: You can hear more from Renewable Fuels Association president and CEO Geoff Cooper about prospects for selling E-15 year-round and about the ethanol economy here.
March 25: Premier Crop Systems, a farm software company headquartered in Des Moines, Iowa, encourages farmers to focus more on getting the best-yielding portions of their fields to do better, and to stop throwing so many resources at the poorer-yielding parts.
March 21-22: The Farm Foundation Forum on March 4 was titled U.S. and Canadian Perspectives on Trans-Pacific Trade and featured detail analyses by Dominique van der Mensbrugghe, director of the Center for Global Trade Analysis at Purdue University and by Don Buckingham, president and CEO of the Canadian Agri-Food Policy Institute. You can listen to an audio recording of the forum here.
March 20: At Commodity Classic, four producer groups issued a joint statement of support for the USMCA trade deal. The groups are the National Corn Growers Association, the National Wheat Growers Association, the American Soybean Association, and the National Sorghum Producers. USMCA had been at the time OK'd by U.S. trade negotiators but was still awaiting approval by Congress.
March 19: Nebraska-based Valley Irrigation has partnered with Prospera, an Israeli company, to incorporate new precision ag tools on center pivot irrigation systems.
March 18: Still not sure what to plant this spring? University of Illinois extension ag economist Gary Schnitkey's estimates for profit potential in central Illinois might give you some ideas.
March 15: Russian-born Tusha Yakovleva now lives in New York and has been working to create a field guide for growing and harvesting edible weeds.
March 13-14: You can hear the conversation with Greg Brann and Robin Way about grass-fed livestock and poultry production in the Our Farms, Our Future podcast (from 10/5/2018) produced by the USDA SARE program.
March 12: The Climate Corporation is a subsidiary of Bayer. It offers a precision ag platform for crop production and management.
March 11: Armed to Farm is a program designed by the National Center for Appropriate Technology to help train military veterans to become farmers.
March 4-8: A Farm Foundation Forum on The Realities of Implementing the 2018 Farm Bill was held February 5 in Washington, DC. It featured U.S. Senator Pat Roberts (R-KS), chair of the Senate ag committee; Tara Smith of the lobbying firm Michael Torrey Associates; Alan Bjerga, SVP/Communications for the National Milk Producers Federation; and Barry Flinchbaugh, professor emeritus of agricultural economics at Kansas State University. You can listen to the forum here.
February 28-March 1: The story about garment makers dissing wool in some of their marketing efforts originated from this column by Kyle Partain in the January 2019 issue of Sheep Industry News.
February 25-27: The Animal Agriculture Alliance is dedicated to protecting the rights of American farmers and ranchers to raise and market livestock.
February 22: Learn more about what sustainability means at Valent.
February 21: A video accompanies the report from the Louisiana State University Ag Center on the impact of China's decision to allow imports of U.S.-produced rice.
February 20: Sefina, an insecticide from BASF with the Inscalis active ingredient, offers high selective control of crop pests.
February 19: You can watch a short video clip of Will Sawyer, animal protein sector economist with CoBank, talking about the idea that export markets will likely play a greater role for U.S. producers of pork, poultry, and beef--and that greater profitability could be the result. You can also read Sawyer's full report on the subject.
February 18: Cargill's new Portfolio Builder grain marketing tool is based on diversification.
February 15: The Missouri Granjero Cooperative ("granjero" is Spanish for "farmer" or "rancher") is an effort coordinated by Dr. Eleazar Gonzalez to assist Latino farmers in learning to farm more sustainably and in finding better markets for their production.
February 14: Watch a video of the Idaho farmer who installed solar power for his irrigation system. (Video is courtesy of the Idaho Farm Bureau Federation.)
February 13: Use of portable DNA sequencing devices is helping cassava farmers in east Africa to reduce crop losses to disease.
February 12: Syngenta's Enogen-traited corn not only adds value for ethanol producers, it also offers benefits for feeding beef and dairy cattle.
February 11: Here's a link to the photoessay about women ranchers in the January 11th New York Times business section. Photos by Amanda Lucier and text by Amy Chozick.
February 8: Central Life Sciences offers products for controlling fly problems in livestock operations.
February 5-7: After conducting a massive consumer survey, the National Pork Board released the first of several reports. It's called Dinner at Home in America, and you can learn more about it and download a copy here (registration required).
February 4: See the most famous egg in the Instagram universe.
January 30 - February 1: You can watch the documentary film, Farm to School: Growing Our Future, online.
January 29: Micronutrients are just one segment of the product lineup at Verdesian Life Sciences.
January 28: The Edge Dairy Cooperative will soon observe its tenth anniversary. It's ranked by Hoard's Dairyman as the 4th largest dairy co-op in the U.S. by milk volume.
January 25: Find out more about the NK brand of soybean seed here.
January 24: Learn more about parasite control in cattle from Merck Animal Health.
January 23: David Bronner, cosmic engagement officer at the soap company, Dr. Bronner's, appeared as a guest on the podcast Food Talk with Dani Nierenberg. Nierenberg is the founder and president of the nonprofit Foodtank.
January 22: To hear more from Sean Brotherson, North Dakota State University Extension Family Life Specialist, about managing stress on the farm, go to the NDSU Extension Sound Ag Advice podcast page and click on Episode 287 from 11/1/2018. You can also check with your local extension office about resources available there.
January 21: FarmlandFinder.com provides relevant information to persons interested in buying or selling farm real estate in the upper Midwest. There's a free version with basic information and subscription levels for users who need more detailed data.
January 18: Corteva Agriscience has a number of products for weed control on pasture and rangelands.
January 16-17: You can hear the conversation with Chris Callahan and Trevor Hardy in the Our Farms, Our Future podcast (from 8/17/2018) produced by the USDA SARE program.
January 15: UNLOCK 5 is a strategy from Arysta LifeScience that seeks to help crops realize greater productivity.
January 14: Read more about Syngenta's policies and products concerning seed treatments.
January 10-11: You can hear the conversation with Jeanne Carver and Hilary Corsun in the Our Farms, Our Future podcast (from 8/3/2018) produced by the USDA SARE program.
January 8-9: FMC has more info on the 3RIVE 3D in-furrow delivery system for insecticides and fungicides.
January 7: Learn more about Pioneer's "A" Series soybeans.
January 4: Get details on the crop protection industry's effort to curb food waste.
January 3: Learn more about Can-Am ATV and side-by-side products.
January 1-2: The Farmers National Company works with farm management, real estate, and auctions.
December 31: Find out more about Bayer's commitment to sustainability and environmental stewardship concerning crop protection products.
December 27-28: Ali Lange, senior public policy analyst at Google, was part of a panel discussion at a Refresh Working Group session on food and technology in Chicago on December 5. The panel segment begins at the 46:30 mark during a video of the entire session.
December 26: Former Ag Secretary Tom Vilsack talked about ag technology's advancement over the past few decades, and also about some of the regulatory hurdles for innovative technologies now during a gathering in Chicago put on by the Refresh Working Group. Video of the session includes a segment with Vilsack starting at 9:30 into the video.
December 25: Merry Christmas!
December 24: For more discussions about African Swine Fever, visit Swinecast.
December 19-21: You can hear the conversation with Ferd Hoefner and Andy Clark in the Our Farms, Our Future podcast (from 6/15/2018) produced by the USDA SARE program.
December 18: The nonprofit Food Tank held a one-day summit in New York City in October about food waste. You can watch the proceedings here. Excerpts in F2F for November 18 came from a one-on-one chat with chef Dan Barber that starts at 0:52:30 in the video.
December 17: You can hear more from Nathan L'Etoile in his conversation with Travis Krause in the Our Farms, Our Future podcast (from 6/1/2018) produced by the USDA SARE program.
December 14: Anderson's Maple Syrup has been in business on a farm near Cumberland, Wisconsin, for the past 90 years.
December 13: Bayer Animal Health's Zelnate is a immunostimulant that serves as a nonantibiotic method for keeping cattle from getting bovine respiratory disease.
December 12: Learn more about protecting stored grain from insect damage at Central Life Sciences.
December 10-11: A new one-hour film documentary called Living Soil was funded by the Soil Health Institute to give viewers a history and perspective on the soil health movement. You can stream the film online, and you can learn more about it and see a trailer for it here.
December 7: Twin Pine Farm at Scandia, Minnesota, creates flavored honey which is sold in specialty stores around the country.
December 6: The "Hot Rod Farmer," Ray Bohacz, has devoted two episodes of his Idle Chatter podcast (October 10 and 17) to the subject of right to repair. You can read the summary of the recent exemptions authorized by the U.S. copyright office on the subject.
December 5: Use the following links to learn more about a biological product called PROVEN from Pivot Bio that enables production of nitrogen in the soil next to corn roots, about the new LibertyLink trait in the Credenz soybean lineup from BASF, and two new precison ag products from John Deere: the 4240 Universal Display and the AutoTrac Universal 300 guidance system.
December 4: Use the following links to learn more about Poncho/Votivo 2.0 from BASF, another new product from BASF called Sefina for soybean aphid control, and FMC's new row crop fungicide, Lucento.
December 3: Use the following links to learn more about Batalium herbicide for cereal crops from Arysta LifeScience, Fierce MTZ from Valent USA, and the various products available from Coreva Agriscience.
November 30: FarmOp Capital in St. Paul, Minnesota, is relatively new to the ag lending community and uses a model basing creditworthiness on a farmer's ability to produce versus hard assets as collatoral.
November 28-29: Farmers Business Network is now selling crop insurance and seed. The crop insurance is available to both FBN members and nonmembers.
November 27: The United Soybean Board, the National Corn Growers Association, and the National Pork Board have formed an alliance to further the cause of agricultural sustainability. Here are the respective announcements by the NCGA, the USB and the NPB.
November 26: You can learn more about the American Farm Bureau Federation's position on the 2018 farm bill here.
November 23: The California Farm Bureau Federation is working with farmers, local water management agencies, and the nonprofit organization Sustainable Conservation, to test proposals for replenishing groundwater supplies.
November 22: A robotic cattle driver was tested successfully at a Cargill beef processing plant in Schuyler, Nebraska.
November 19-21: You can hear the conversation with Beth Nelson and Doug Constance in the Our Farms, Our Future podcast (from 4/15/2018) produced by the USDA SARE program.
November 15-16: You can hear the conversation with Greg Judy and Adam Saunders in the Our Farms, Our Future podcast (from 4/15/2018) produced by the USDA SARE program.
November 14: Elevators and other grain buyers license the mobile app, Bushel, for their farmer customers to use to manage their grain sales contracts.
November 13: You can listen to the full interview with Craig Willis, Senior VP for Global Markets, Growth Energy, here.
November 12: You can listen to the full interview with Daniel Whitley, associate administrator, USDA Foreign Agricultural Service, here.
Novembr 9: Texas AgriLife Extension in Dallas County converted an unused road and bridge facility into a showcase for extension services.
November 8: A study conducted by the University of Minnesota found that a significant number of metropolitan areas in the United States are relatively self-sufficient when it comes to producing dairy, eggs, fruits, and vegetables.
November 5-7: The nonprofit Food Tank held a one-day summit in New York City in October about food waste. You can watch the proceedings here. Excerpts in F2F for Nov. 5-6 came from a panel discussion that starts at 1:00:30 in the video. The Ben Simon talk starts at 1:54:30 in that video.
November 2: Tribine hired a new COO, James Shurts, who's also part of a family farming operation in Beloit, Kansas.
October 31-November 1: North Dakota Soybean Council chair Joe Morken discusses the U.S.-China trade war impact on markets for North Dakota soybeans.
October 30: The National Sorghum Producers is just one commodity group endorsing President Trump's intention to allow year-round sales of E-15 ethanol blended gasoline.
October 29: Visit the Minnesota Pork Board's website to see their promotional video, "Meat of the North."
October 26: University of Tennessee Extension has a video report on cover crops.
October 23-25: The Center for Science and Society at Columbia University in New York hosted "Food, Farming, and Sustainability" in September. One of the sessions was about Women in Food and Agriculture. Learn more here about what Columbia is presenting on the topic.
October 22: Pioneer stresses that it does not engage in the practice of rebranding seed, that is, allowing varieties to be packaged and sold under other brand names. The Farmers Business Network did a study on rebranding last year and updated it for this year.
October 16-19: The Farm Foundation Forum for September was about "The ROI on Higher Education in Food and Agriculture." You can hear the entire session here.
October 15: You can watch the presentation by Dr. Mark Stephenson, director of Dairy Policy Analysis at the University of Wisconsin-Madison, on October 3 at the World Dairy Expo. It was titled "Will the Farm Bill Hurt or Help?"
October 12: Get more about the Newcomb family's Potomac Vegetable Farms in Episode 4 of the USDA's SARE podcast, Our Farms, Our Future.
October 11: Marrone Bio-Innovations in Davis, California, produces biological crop pest controls.
October 10: You can hear more from Texas farmer, Travis Krause, in Episode 5 of the USDA's SARE podcast, Our Farms, Our Future.
October 9: Cortney Cowley, an ag economist with the Federal Reserve Bank of Kansas City's Omaha branch, wrote recently about the impact low farm income is having on farmers' ability to service debt and to even keep up with living expenses.
October 8: New Zealand's livestock industry made the news when the country's prime minister criticized Air New Zealand for serving meatless burgers on its in-flight menus. The head of Beef and Lamb New Zealand also discussed the issue of plant-based proteins in a recent presentation.
October 5: The woolen textile industry is rallying to get public support to convince the U.S. Navy to reverse a decision to replace the traditional wool Navy pea-coat with a synthetic parka. Learn more about the Save the Navy Pea-Coat campaign.
October 4: USDA put out its latest forecast for farm income on August 30.
October 3: Stay up to date on E-15 and other developments regarding ethanol at the AgWired.com website. And, find out more about Growth Energy here.
October 2: Developing a fully autonomous farm is the goal of a Fargo, North Dakota-based nonprofit, Emerging Prairie.
October 1: Farm to Fork is the new name for the show formerly called The Farm Journal Report. Same topics, same length, same guy doing the show. Feedback is always welcome.
Back to Home